Publica una Cerveza
Añade un Comentario o Imagen
---

Alehops - Crowfunding Apadrina un lúpulo
. Alehops es una empresa dedicada a la producción de lúpulos para la elaboración de cervezas artesanas ...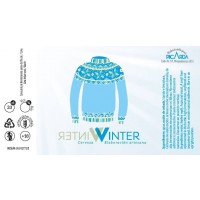 Picarda Winter
. Picarda Winter Aspecto oscuro y opaco. Aromas a cafecon notas de chocolate y fruta madura. En boca café tostado y chocolate amargo.
Club de Cervezas Viña del Mar
. Somos especialistas en cerveza artesanal, con más de 150 cervezas diferentes de Chile y el mundo, acompañado de la mejor comida internacional. Salud!
Beer, Food, and Flavor: A Guide to Tasting, Pairing, and the Culture of Craft Beer
. `Si, la buena cerveza puede cambiar tu vida`, escribe el chef Schuyler Schultz en `Beer, Food y Flavor`. Aquí tienes tu guía autorizada para explorar la gran variedad de sabores encontrados ...
Endeavour (Lúpulo)
. Lúpulo: EndeavourPaís: U.K.Alfa Ácidos: 7% - 11%Estilo Típico: Ales inglesasSabor/Aroma Típicos: Cítrico, especiado