Publica una Cerveza
Añade un Comentario o Imagen
---
---
TalaBeer Festival
. Estimad@s amig@s, ¡Ha llegado el día, este sábado comienza Talabeer 2.018! Os esperamos el 20 ...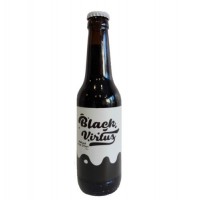 Virtus / Black Bitch Black Virtus Vanilla Milk Stout
. Black Virtus Colaboración entre Virtus y Black BitchBrewing. Vanilla Milk Stout con cebada, trigo, avena, lactosa y vainilla.
Akui Brews
. Akui Brews Cerveza artesanal - Artisau garagardoa
Cheese & Beer
. The booming worlds of craft beer and artisan cheese meet in this first-ever guide, an introduction to the most popular craft-beer styles and the cheeses that complement them. This richly photographed ...
Junga (Lúpulo)
. Lúpulo: JungaPaís: PoloniaAlfa Ácidos: 10% - 13%Estilo Típico: English Ipa, Golden, AltbierSabor/Aroma Típicos: Cítrico, especiadoPosibles Sustitutos: Target, Galena