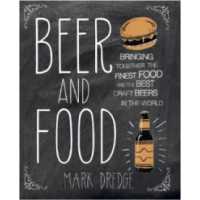 Beer and Food
. `Beer and Food` es el libro definitivo sobre maridar buena comida con las cervezas más sabrosas. Tanto si has preparado la cena y no sabes qué cerveza elegir, como si tienes una Pale ...
Cascade USA (Lúpulo)
. Lúpulo: CascadePaís: USAAlfa Ácidos: 4,5% - 8,9%Beta Ácidos: 3,6% - 7,5%Conservación (6 meses a 20º): 48% - 52%Estilo Típico: Barley Wine, Apa, Ipa, Imperial StoutSabor/Aroma Típicos: Floral, ...