Empresas en California - Estados Unidos de América. 22 empresas.
Mostrados 1 a 22 de un total de 22
Mostrados 1 a 22 de un total de 22
Da de Alta una Empresa
---
---
Nueva malta Grannaria - Tostada intenso a la Encina
. Desde Malta GRANNARIA os presentamos la Nueva Malta Tostada Intenso a la Leña de Encina. Una malta ...
Valentia Homebrew Blonde Mermaid
. La Blonde Mermaid es una Belgian Blonde Ale amb malta pilsen de base i un poquet de malta de blat, i llupols Kent Goldings i Styrian Goldings. (4,2 % alcohol)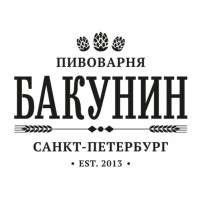 Bakunin Brewing Co.
. We're the brewery from Saint -Petersburg. And our mission is to brew high quality, fair and uncommon beer for each and everyone. Cheers! www.bakuninbrewery.com
Cómo Hacer Cerveza
. Con un poco de empeño es posible elaborar una más que aceptable cerveza casera. Esta popular bebida tiene una larga tradición artesanal, y la curiosidad que nos lleva a ser autosuficientes ...