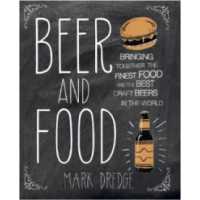 Beer and Food
. Beer and Food es el libro definitivo sobre maridar buena comida con las cervezas más sabrosas. Tanto si has preparado la cena y no sabes qué cerveza elegir, como si tienes una Pale ale ...
Belgian Dark Strong Ale
. Estilo de CervezaCategoría BJCP: 18 Belgian Strong AleSubcategoría BJCP: EAroma: Aromas complejos, con un sabroso dulzor de la malta, una significativa presencia de ésteres y alcoholes, y un especiado ...