¿Quién hace tu cerveza?
¿Quién hace tu cerveza?
Muchas veces te habrás preguntado quién o dónde se hace realmente la cerveza que estás bebiendo. Si quieres averiguarlo, introduce el número de Registro Sanitario - nº RGSEAA ( Registro General Sanitario de Empresas Alimentarias y Notificación de Alimentos) y te diremos qué productor la fabrica, su marca y sus cervezas. ( Solo disponible para cervecerías españolas...por ahora)
Comprar Cervezas - Buscar, comparar precios y comprar cerveza de todas las marcas y estilos de cientos de tiendas online.
Otras Cervecerías Consultadas

---
---
---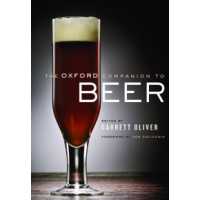 The Oxford Companion to Beer
. Ganador del primer premio en la edición 2012 de los Premios Gourmand en la sección de cerveza. Durante milenios, la cerveza ha sido una bebida favorita para culturas de todo ...
Hallertauer Mittelfruh
. Lúpulo alemán, este lúpulo tiene un aroma cítrico y terroso, con toques a pino. Se puede sustituir por el Hallertauer, el Crystal o el Liberty (álfa-ácidos: ...