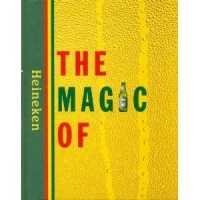 The Magic of Heineken
. Heineken es la protagonista de este libro. Desde su fundación, en Amsterdam, en 1864, la cervecería se ha convertido en un referente mundial. `La Magia de Heineken`cuenta una historia excepcional. ...
Germinación
. Proceso mediante el cual una semilla se desarrolla hasta convertirse en una nueva planta. Este proceso, en la producción de cerveza, se realiza durante el malteado del cereal. En este momento, de ...