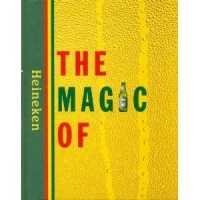 The Magic of Heineken
. Heineken es la protagonista de este libro. Desde su fundación, en Amsterdam, en 1864, la cervecería se ha convertido en un referente mundial. `La Magia de Heineken`cuenta una historia excepcional. ...
Yakima Cluster (Lúpulo)
. Lúpulo: Yakima ClusterPaís: USAAlfa Ácidos: 4,4% - 9,8%Beta Ácidos: 3% - 6,1%Conservación (6 meses a 20º): 85,00%Estilo Típico: ApaSabor/Aroma Típicos: TerrosoPosibles Sustitutos: Cluster, ...