Publica una Cerveza
Añade un Comentario o Imagen
Presentación Puerto Dulce Red Ale
. La cerveza se ha elaborado por el lanzamiento del mediometraje Craft Beer Love. Su nombre, Puerto ...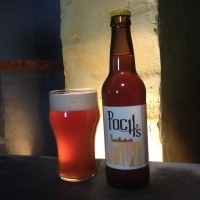 Poch's Blat
. Poch's Blat Cerveza de color pálido tirando a ambar, de cuerpo medio y toques a fruta madura o plátano
Tempel Brygghus
. Tempel Brygghus
Cheese & Beer
. The booming worlds of craft beer and artisan cheese meet in this first-ever guide, an introduction to the most popular craft-beer styles and the cheeses that complement them. This richly photographed ...
Cebadores
. Azucar añadido, tras la primera fermentación, para permitir una segunda en barrica o botella o para añadir dulzor al producto final.