Publica una Cerveza
Añade un Comentario o Imagen
---
---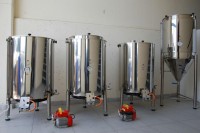 Equipos Serie Zeppelin de 110, 220, 330, y 550 litros
. Equipos completos con dos fermentadores refrigerados, visite nuestra tienda en Facebook, pida presupuesto ...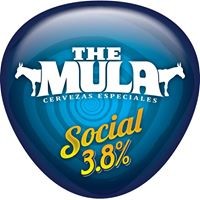 The Mula Social
. The Mula Social Cerveza rubia tipo Blonde Ale, de color dorada, cuerpo liviano y fresca. Con un perfil maltoso dulce y una suave presencia de lúpulo.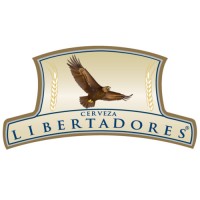 Cervecería Libertadores
. Con orgulloso cuidado y gran pasión, elaboramos en lotes artesanales de calidad cervezas 100% malta.
La Cerveza Artesanal Cómo hacer cerveza en casa
. El libro`La Cerveza Artesanal` es la culminación de una larga trayectoria de dedicación de los autores a la práctica del `homebrewing` o elaboración de cerveza artesana ...
Backa (Lúpulo)
. Lúpulo: BackaPaís: EsloveniaAlfa Ácidos: 3,1% - 6,9%Beta Ácidos: 4% - 7,4%Conservación (6 meses a 20º): 67,00%Estilo Típico: LagersSabor/Aroma Típicos: Herbal, especiado