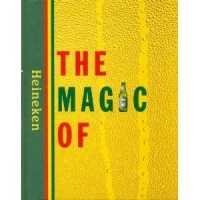 The Magic of Heineken
. Heineken es la protagonista de este libro. Desde su fundación, en Amsterdam, en 1864, la cervecería se ha convertido en un referente mundial. `La Magia de Heineken`cuenta una historia excepcional. ...
Glucosa
. Monosacárido con fórmula molecular C6H12O6. Es una hexosa, es decir, que contiene 6 átomos de carbono, y es una aldosa, esto es, el grupo carbonilo está en el extremo de la molécula. Es una forma ...