Publica una Cerveza
Añade un Comentario o Imagen
---
---
TalaBeer Festival
. Estimad@s amig@s, ¡Ha llegado el día, este sábado comienza Talabeer 2.018! Os esperamos el 20 ...
Etxeandia Bock
. Etxeandia Bock Cerveza roja brillante, con 7,5% vol. de alcohol. Poco lupulizada.
La Bici Verde
. Jaime Vinasco, Chef y propietario de `La Bici Verde Zamora` es un jóven y viajado emprendedor curtido en mil batallas como cocinero y repostero a lo largo y ancho de la Península Ibérica ...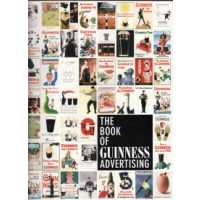 The Book of Guinness Advertising
. Extraordinaria compilación de la publicidad en todos los medios de esta mítica cervecera irlandesa.
Super Galena (Lúpulo)
. Lúpulo: Super GalenaPaís: USAAlfa Ácidos: 12% - 16%Estilo Típico: Apa, Ipa, Barley Wine, I.StoutPosibles Sustitutos: Galena, Chinook, Cluster