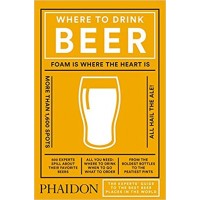 Where to Drink Beer
. Where to Drink Beer is the ultimate guide by the real experts - 500 of the world's most revered brewers reveal the little-known, eclectic, and surprising destinations they visit for their ultimate ...
Styrian Gold (Lúpulo)
. Lúpulo: Styrian GoldPaís: EsloveniaAlfa Ácidos: 3,5% - 6,5%Beta Ácidos: 3,5% - 5,9%Estilo Típico: Pilsner, Bitters, GoldenSabor/Aroma Típicos: Floral, herbal, especiadoPosibles Sustitutos: Styrian ...